The roads I take...
KaiRo's weBlog
June 21st, 2008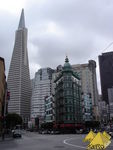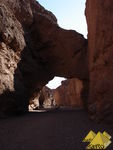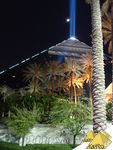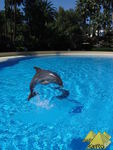 It took me a while, but finally I uploaded a "best of" containing 100
photos from my USA trip
(California plus Las Vegas, see
my Google map
for waypoints, green and special symbols for visited spots) up to the galleries on my site.
I even added comments to all images so everyone should know where they were made. Once again, thanks to
preed
for the great Bay Area plane tour! Oh, and don't look for Mozilla pictures, I figured the experiences there were better than my pictures.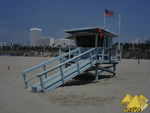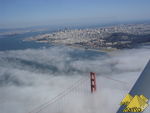 By KaiRo, at 23:13 | Tags: California, Fotos, Las Vegas, Los Angeles, photos, SF Bay Area, travel | no comments | TrackBack: 1
March 21st, 2008
As mentioned
here before
, I'll visit California in April. As I'll be there with a good friend of mine who is a first-time-visitor to the USA, we'll do a round trip, but I'll have a few days in the San Francisco Bay Area and in Mountain View, where I'll surely visit Mozilla headquarters and would love to meet as many people as possible.
We didn't set our plans in stone so that we can be flexible when being already over there, but current plans for our schedule are roughly as follows:
Arrival: about noon Apr 05 at SFO airport
Apr 05-07: San Francisco / Bay Area (7th: Mountain View / Mozilla)
Apr 08-10: travel San Francisco - Yosemite - Sequoia - Las Vegas
Apr 11-12: Las Vegas, travel to Los Angeles either 12th or 13th
Apr 13-14: Los Angeles area (maybe until 15th)
Apr 15-16: travel Los Angeles - San Francisco area
Apr 17-19: San Francisco / Bay Area (18th: Mountain View / Mozilla)
Departure: evening of Apr 19 from SFO airport
If you want to meet me in the SF Bay Area or somewhere on my way, I'd be happy to meet many Mozillians over there, just contact me either via a comment here, via IRC or via email, and we can surely arrange something!
By KaiRo, at 23:39 | Tags: California, Las Vegas, Los Angeles, Mountain View, Mozilla, SF Bay Area, travel | no comments | TrackBack: 0
RSS
/
Atom