The roads I take...
KaiRo's weBlog
September 24th, 2010
After
fast JavaScript
and
Plugin Crash Protection
, here's another major improvement that just came to SeaMonkey 2.1 code and will be in the upcoming Beta - and this time, it's a SeaMonkey-specific invention:
Data Manager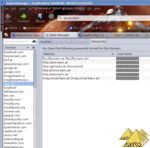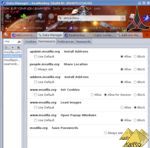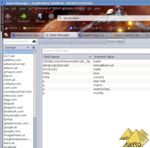 I have
reported about the add-on
and
on the features
before, but now this idea I started working on
four months ago
has made one more step and is
included by default in SeaMonkey
, starting with manual builds from today as well as tomorrow's
nightly builds
.
Right now, you find it in the Tools menu or by entering "about:data" in the location bar and it's a pure addition to the other managers of the same data for the moment, until it can do everything those can do and we can remove them. There's a lot of work to do until then and the
bug report
has a long list of dependencies for those work items - help is appreciated there!
Once again, SeaMonkey 2.1 Beta 1 in early October will be the first version we'll ship to a wider audience for testing this feature.

By KaiRo, at 18:18 | Tags: Data Manager, Mozilla, SeaMonkey, SeaMonkey 2.1 | 1 comment | TrackBack: 0
RSS
/
Atom